St. Croix Technology That Elevates PerformanceSt. Croix Technology That Elevates Performance: SCI Linear S
SCI Linear S-GlassGlass
August 18, 2023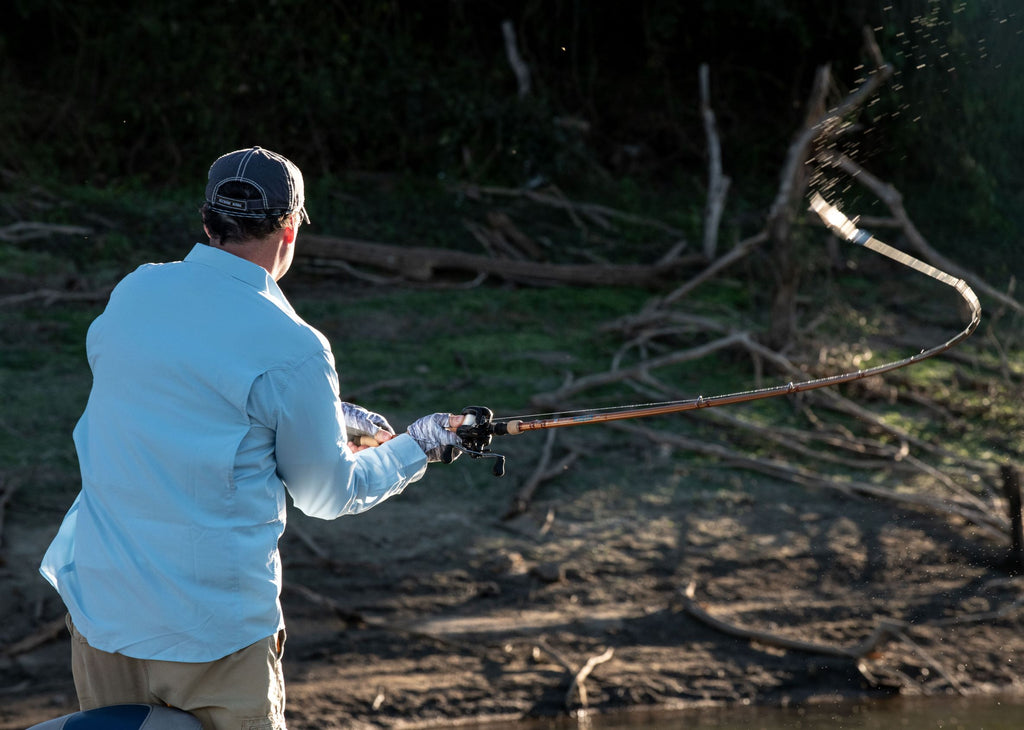 Material: SCI 100% Linear S-Glass 
What is SCI?
Our SCI material is a super-premium 100% Linear S-Glass that is stronger, lighter, higher in modulus and more expensive than standard E-Glass. It is a unidirectional glass material, meaning the fibers run in one direction, which are laid up from butt to tip in the rod-building process. 
Applications: Trolling rods, as well as other rods designed to fish moving lures such as crankbaits and chatterbaits. Used on Legend Glass, Mojo Bass Glass, Eyecon trolling models, Mojo Musky Trolling models, Onchor trolling models, and Premier Glass Musky. 
Primary Benefits: SCI 100% Linear S-Glass is used to build durable and lightweight rods designed for reaction lures that require a forgiving, moderate action to keep hooks from tearing free during slashing strikes on moving baits where the rod is already loaded during the retrieve. Also used in trolling rod applications – often in conjunction with various carbon fiber materials – for the same reasons. 
What Does SCI Linear S-Glass Do?
100% Linear S-Glass allows St. Croix to design and craft lightweight and extremely durable rods with a soft, moderate action while retaining excellent sensitivity.
 SCI 100% Linear S-Glass is just one of many specialized, proprietary technologies and materials that allow St. Croix to handcraft the Best Rods on Earth and deliver on our promise of giving anglers the upper hand during their valuable time on the water.