Our

in-person

Customer Appreciation day has been postponed.
Even though we can't be together in person at this time, we still wanted to celebrate with our family of St. Croix anglers.
This event will include all the same great deals on rods, reels, combos, accessories and apparel our customers have come to expect from CAD, along with interactive webinars with St. Croix pros, instructional video content,free prize drawings,video messages from St. Croix staff and more.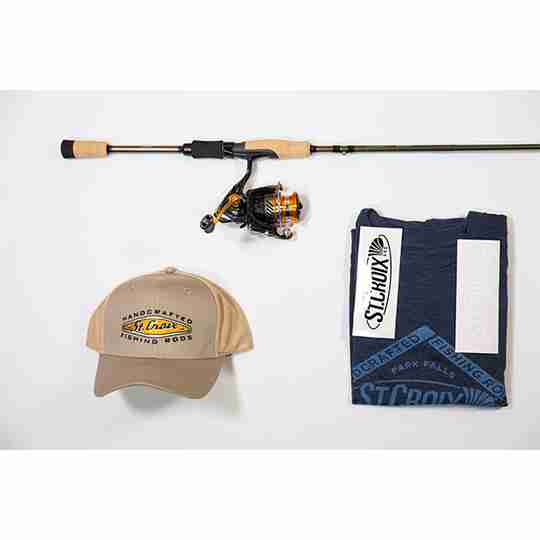 GIVEAWAYS

Rules | No Purchase necessary. All entries will be accepted on-line from 7:00 AM June 18th, 2020 through 8:00 PM June 20th, 2020. Winners will be notified by email during the week of June 22nd, 2020. Winners will be chosen at random. Promotion ONLY valid in CON US & CA.
*1 Entry Per Email Address
HOW TO ENTER
To enter, input your email address in the email sign up at the bottom of this page: https://stcroixrodfactorystore.com/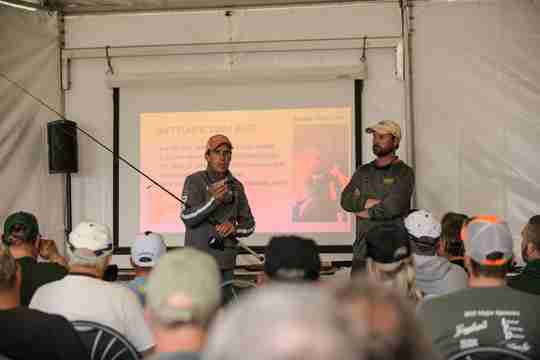 Special Virtual Seminars from our Pro's!
All scheduled times are reflected in Central time
Thursday
Joel Nelson "Big Rods For Panfish" - 10:00 A.M.
Rich Tudor "Wreck Fishing" - 3:00 P.M.
John Balla "Walleye Plastics" - 6:00 P.M.
Friday
Brian "Bro" Brosdahl   "Alternative Panfish Techniques" - 10:00 A.M.
Steve Heiting   "Suicks: A New Take On A Traditional Bait" - 3:00 P.M.
Capt. Justin Carter  "Inshore Fishing" - 6:00 P.M.
Saturday

Dan Johnston - "Fly Casting 101" - 10:00 A.M.
Derek Hudnall - "Finesse Baitcasting Techniques" - 1:00 P.M.
Alberto Knie - "Extreme Measures For Big Fish" - 3:00 P.M.
James Lindner & Jeremy Smith - Focus On Smallmouth - 5:00 P.M.
St. Croix Factory Videos:
"Rod Care" - St. Croix Rods Engineering Team
"Technology & What Sets Us Apart" - St. Croix Rods Engineering Team
Thursday, June 18th Webinars
Friday, June 19th Webinars
Saturday, June 20th Webinars
Walleye Package
-Eyecon ECS66MLF Rod
-Daiwa Revros Lt 2500 Reel
-St. Croix "Handcrafted" T Shirt
-St. Croix Hat
-St. Croix Decal
Panfish Package
-Panfish PFS70LXF Rod
-Daiwa Revros LT1000 Reel
-St. Croix "Handcrafted" T Shirt
-St. Croix Hat
-St. Croix Decal
Giveaway Packages:
1 winner will be selected for each package