ICAST 2018 Best of Show
Mojo Yak
November 15, 2018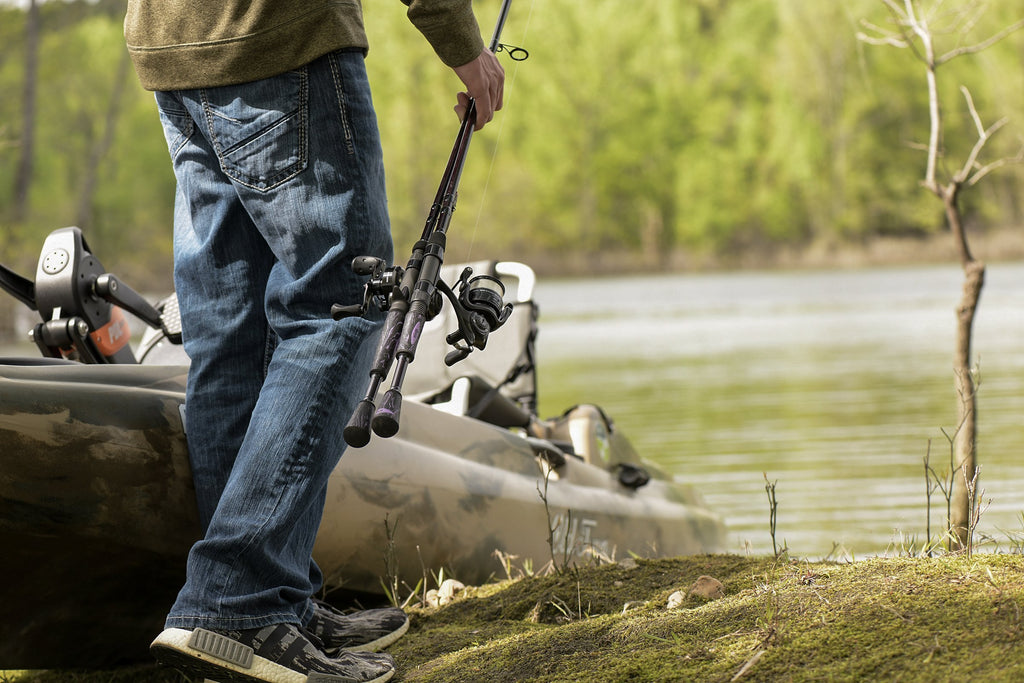 The St. Croix Mojo rod family is fun and full of attitude. Anglers appreciate the quality and value of every model in each Mojo series. The St. Croix team sure had their mojo working with both the Mojo Yak and Mojo Trout, as they earned Best of Show awards in the Saltwater Rod and Fly Rod categories respectively.
"In preparing for 2018 product launches and ICAST, we did our research, did our homework and the entire team worked hard all year to bring these products to the ICAST show floor. We collectively decided which rods we would place in each rod competition and selected Mojo Yak for saltwater and Mojo Trout for the fly category," said Jeff Schluter, Vice President of Brand Management.
The Mojo series has quite a history. Mojo Bass was introduced 10 years ago at ICAST 2008 and has a special place in St. Croix's heart. At that time, it was difficult to imagine that releasing a new product during a recession was a good thing, but with Mojo Bass, the timing was perfect.
Jason Brunner, the "mad scientist" of the team and Director of Engineering and Manufacturing, gave Mojo its name. As the story goes, the team was gathered around the conference table struggling to come up with an appropriate name when Jason challenged the team, "We need to find our Mojo!"
And they did.
To best describe Mojo Yak is to begin with its kayak-specific characteristics, each designed to improve fishability or thwart the common challenges of operating in such tight, sometimes unforgiving quarters.
The rod's handle was crafted with equal scrutiny. To build the best handle for the job, St. Croix collaborated with Winn, utilizing the company's superior polymer grip technology. Super tacky, shock absorbent and comfortable, the patented material provides a sure-grip even when wet or cold. And operating at water's edge, a kayak angler's hands are seldom bone dry.
Mojo Yak's shorter split-grip effortlessly manages fishing inside the kayak's cockpit. You'll notice, too, that the butt end is rounded, letting the rod slide across the angler's chest, catching less fabric.
Enthusiastic about Mojo Yak, St. Croix pro Jamie Denison added, "I love the shorter handle. For years, people would ask me to cut part of the handles off of their rods. Sometimes less is more. It allows you to move the rod tip more freely; let's you stay seated and still have the ability to apply the action for various topwater techniques like walk-the-dog. I'm tickled to death that St. Croix's engineers listened to us."