XTREME STORIES
"Like a Shock of Electricity"
February 20, 2020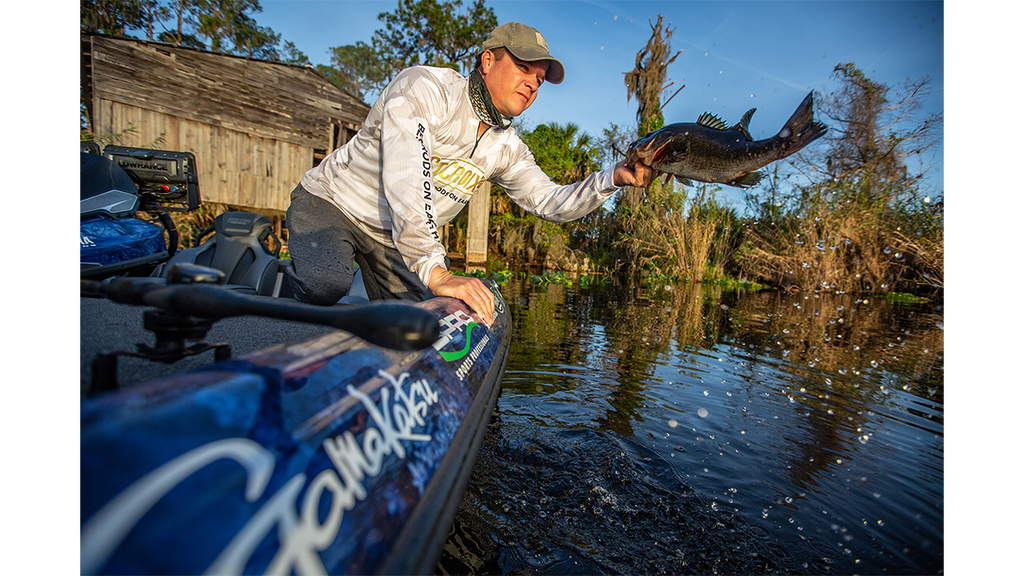 XTREME STORIES: "Like a Shock of Electricity"
Bassmaster Elite Angler, Derek Hudnall, on the NEW St. Croix Legend® Xtreme
How does one describe the indescribable? Here's what Bassmaster Elite pro, Derek Hudnall, had to say about his first experience with the all-new Legend® Xtreme – St. Croix's most-sensitive rod series ever:
The best thing I can equate it to… a fish hits and it gives you that thump and that electricity. I was dropshotting six- and eight-pound fluorocarbon on the spinning rod in 25-30 feet of water and I can feel every rock I'm hitting. I remember the first fish I caught… that hard, electric thud. Often times with smallmouth the bites are so subtle, but I was able to feel every single bite. It's like a shockwave… like a shock of electricity… it's indescribable. As the day went on and I caught more and more fish, I realized it's the sensitivity throughout the entire rod… there was no more guessing. When I got a bite I knew he was there. This rod is absolutely unique. It's something you just have to put into your arsenal, and it's already made me a better fisherman.
Meet the New Legend Xtreme Models
Designed and handcrafted for extreme sensitivity in Park Falls, USA, the new Legend® Xtreme blends St. Croix's highest-grade materials and proprietary technologies with a carbon fiber Daiwa AGSTM guide train and an all-new Gen2 Xtreme-Skin handle. The series includes seven rods — four new casting models and three new spinning models – and will be available for purchase online at https://stcroixrods.com/collections/rod-shopper and at participating St. Croix dealers beginning Friday, March 6 – the day of its official launch at the 2020 Bassmaster Classic.
#stcroixrods
About St. Croix Rod
Headquartered in Park Falls, Wisconsin, St. Croix has been proudly producing the "Best Rods on Earth" for over 70 years.  Combining state-of-the-art manufacturing processes with skilled craftsmanship, St. Croix is the only major producer to still build rods entirely from design through manufacturing.  The company remains family-owned and operates duplicate manufacturing facilities in Park Falls and Fresnillo, Mexico.  With popular trademarked series such as Legend®, Legend Xtreme®, Avid®, Premier®, Tidemaster®, Imperial®, Triumph® and Mojo, St. Croix is revered by all types of anglers from around the world.