What About Bob?
February 27, 2020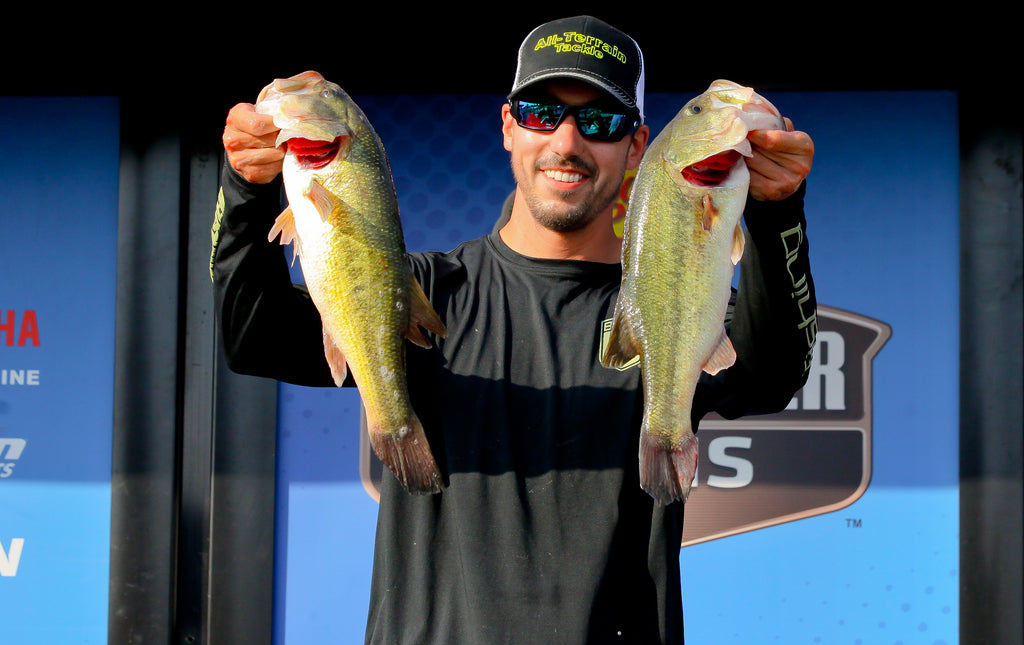 What About Bob?
Part One: BASS Elite Pro, Bob Downey, makes St. Croix Rod his first stop on the road to the 2020 Bassmaster Classic
Meet Bob Downey. Bob's a 32-year-old angler and all-around nice guy from Hudson, Wisconsin. Next week, Bob's fishing on tournament angling's greatest-of-all stages: the 2020 Academy Sports + Outdoors Bassmaster Classic.
How did Bob get here? Well, we're glad you asked, because it's a great story.
Bob Downey began fishing at age 2 with his family in Northern Minnesota, and the passion stayed with him throughout his childhood.
Inspired by KVD's victory at the 2001 Bassmaster Classic on the Louisiana Delta, Bob began fishing Jr. BASS Nation tournaments at age 14. Bob's Dad rented a rowboat with a 6HP motor during his very first tournament in Minnesota. Despite significant horsepower disadvantages, Bob did quite well, earning second place in the tournament and capturing the event's prize for Big Bass.
A few years and many tournaments later, Bob left home and attended the University of Iowa in 2006, where he joined the school's bass-fishing team and competed in FLW and Bassmaster college tournaments. Bob earned his degree and graduated from college in 2010, and, of course, he kept on fishing.
In 2019, Bob made the decision to fish the Bassmaster Central Open Series. It was a good call; he cashed checks in all four events. On day two of the Bassmaster Central Open on the Mississippi River in La Crosse, Bob was paired with St. Croix Director of Marketing, Jesse Simpkins. Jesse was delighted to see that Bob was fishing St. Croix Avid rods. The two exchanged many stories and had a great time on the water that day. Bob fished well and moved up in the Open Series standings, so he made the decision – with Jesse's encouragement – to make the trip to Oklahoma and fish the final Bassmaster Central Open Series event on Grand Lake.
That turned out to be another good call.
Bob won the event on Grand Lake and qualified for the 2020 Bassmaster Classic. By virtue of his fifth-place finish in the 2019 AOY standings, Bob also qualified to fish in the 2020 Bassmaster Elite Series.
So what happens now with this humble guy and talented angler from the Upper Midwest? Well, Bob's on his way to Birmingham and Lake Guntersville to fish next week's Classic – but not before making a stop in Park Falls, Wisconsin to become an official St. Croix pro and pick up a truckload full of the company's new Legend Xtreme rods. These very special rods – St. Croix's most sensitive rods ever – are going to give Bob and fellow St. Croix BASS Elite angler, Brian Snowden, some serious advantages on the water… and they're the very same rods you can own when they're released for sale on St. Croix's website and by select St. Croix dealers when the Classic kicks off on Friday, March 6.
Follow Bob on social media at @bobdowneyfishing.