Technology That Elevates Performance
ART
November 30, 2022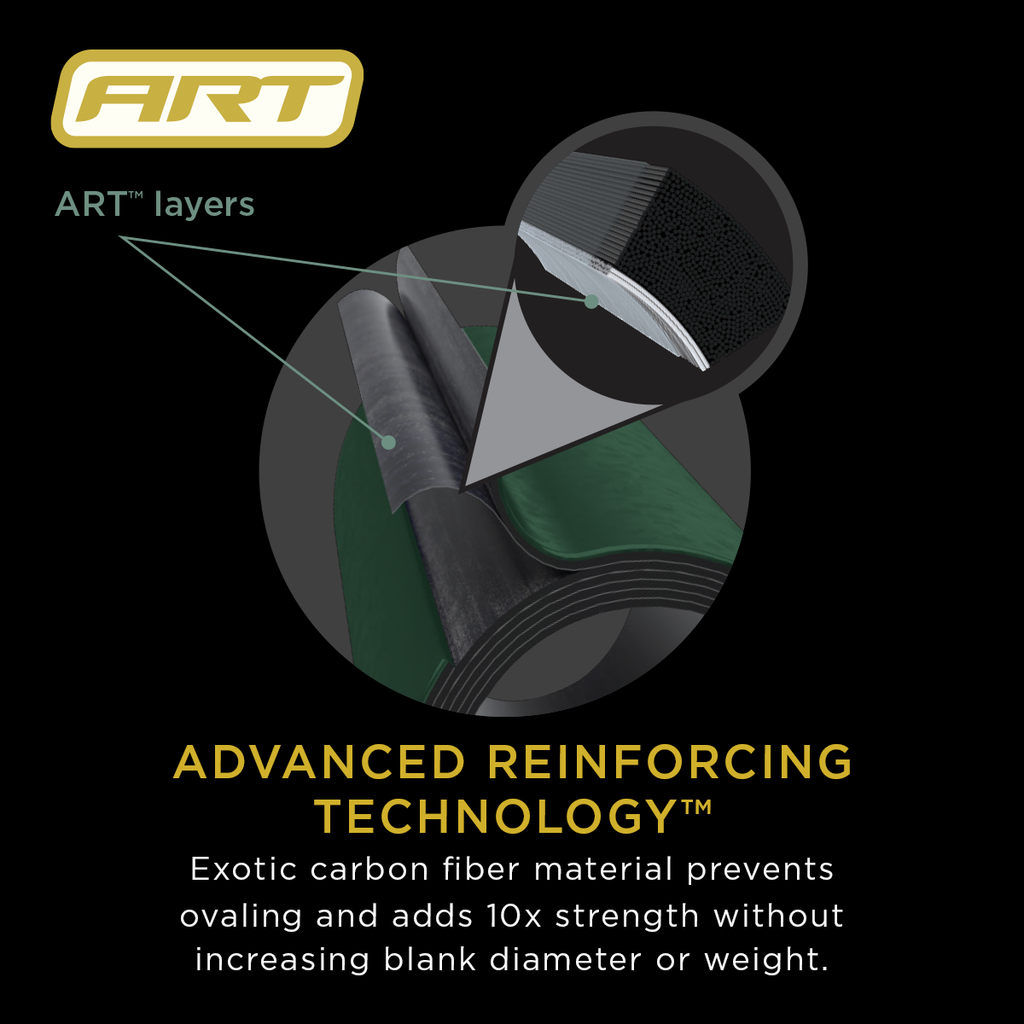 How St. Croix adds a multitude of strength without appreciable increases in weight or diameter
Technology: Advanced Reinforcing TechnologyTM (ARTTM)
Applications: Blank Strengthening
Primary Benefits: Adds up to 10X strength with virtually no increase in blank     diameter or weight
Used On: Avid Panfish, Avid Walleye, Legend Elite, Legend Surf, Legend   Tournament, Legend X, Legend Xtreme, Mojo Jig, Mojo Salt, Seage, and   Victory Series rods 
Advanced Reinforcing Technology (ART) is an exotic carbon fiber material strategically used to strengthen St. Croix rod blanks without creating appreciable increases in diameter or weight. ART significantly improves hoop strength, preventing the blank from deforming or "ovaling" under severe loads common during casting, strong hook sets, or when battling powerful fish. 
ART is much thinner than St. Croix's other exotic carbon fiber materials like SCV and SCVI. It is also used differently. Comparably, ART is about 10 times thinner and is applied perpendicular to a blank's primary carbon fiber materials. Where standard fibers run parallel from tip to butt, ART runs around the hoop in strategic locations. ART doesn't prevent the blank from ovalizing, but it changes the amount of force that's required to do so. A rod blank with ART takes ten times as much force to oval as a rod blank without ART. 
How and where ART is incorporated in a blank's layup depends on the rod's specific design and applications. Some musky rods get ART from tip to butt, while others may receive it only in high-deflection areas. Extra-fast action rods, for example, may get ART in the tip section, while other models designed for optimal lifting power may only receive it in the lower portions of the blank. 
In summary, ART allows St. Croix to handcraft exceptionally strong and powerful rods without making them heavier or larger in diameter, helping St. Croix advance its mission of handcrafting the Best Rods on Earth that give ALL anglers the upper hand on the water.