Simplify the Complex
New St. Croix Freshwater and Saltwater Fishing Systems Available Now
November 30, 2022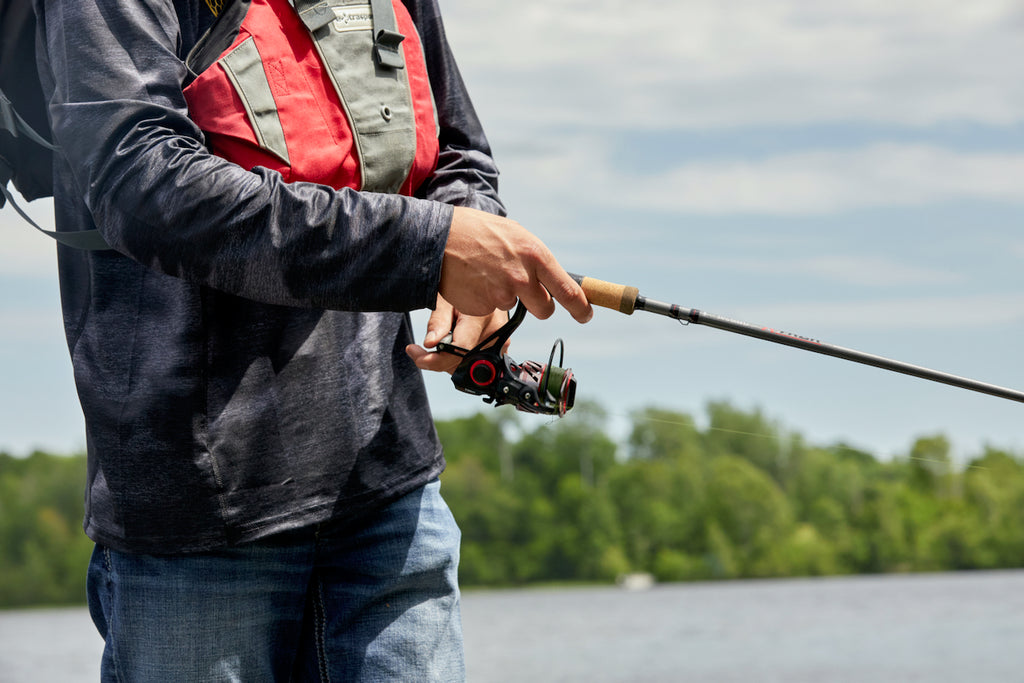 PARK FALLS, WI (December 2, 2022) – People like to know what they're getting before they buy. Today's consumers are increasingly educated; they research, read reviews, and try to buy brands they can trust. It's certainly true with anglers. Whatever the experience level, there's a surging passion that pulses through every aspect of fishing, including gear selection. Let's face it, when we aren't fishing, we're thinking about fishing and planning for fishing by researching and buying new gear that will improve our experiences on the water. 
Sometimes, those improved experiences come from simplifying the complex. 
Enter St. Croix Rod, handcrafters of the Best Rods on Earth®. For nearly 75 years, St. Croix has earned the trust of anglers by putting them at the center of everything it does and every decision it makes, solving the problems and overcoming the challenges that conspire to rob anglers of satisfaction during their precious time on the water.   
"We're incredibly excited to make our all-new X-Trek (pronounced cross-trek) Freshwater and Sole Saltwater Fishing Systems available to anglers," says St. Croix Brand Manager, Ryan Teach. "Three years in the making, these exceptionally balanced and precision-matched spinning rods and reels have been conceived, engineered and handcrafted from a blank slate – then extensively tested – to provide bundled, worry-free St. Croix performance that gives anglers the upper hand right off the rack. These fishing systems are going to appeal to a wide range of anglers… from the relative newcomer who's ready to step up to St. Croix performance, to the sage stick who wants to build up his or her arsenal with balanced, high-quality rods and reels at a reasonable cost." 
New St. Croix X-Trek Freshwater Fishing Systems and Sole Saltwater Fishing Systems begin with handcrafted, premium SCII carbon blanks. "It's our new formulation of SCII carbon that debuted last year in our next-generation BassX, Panfish, Eyecon, Trout and Triumph Series rods. We're using the new formulation with our Fortified Resin System (FRS) technology to increase the strength of our angler-favorite SCII rods while allowing us to build them even lighter," says Teach. "X-Trek and Sole each include four versatile, fast-action spinning models to provide anglers with distinct, high-performance choices well suited for the widest variety of freshwater and inshore saltwater techniques." 
Beyond the blank, X-Trek and Sole Fishing Systems are finished with equally impressive componentry, angler-tuned ergonomics and progressive aesthetics. Handles feature the most-durable agglomerated cork material ever tested by St. Croix. Nylon and aluminum locking reel seats combine with fingers-forward grip designs to support comfortable and balanced all-day fishing. Lightweight but durable, braid-friendly stainless-steel and aluminum oxide guides further promote crisp, balanced, and light-in-the hand performance. 
X-Trek Freshwater models are matched with precision-engineered 2000-size and 2500-size X-Trek spinning reels, while Sole Saltwater models receive saltwater-grade 3500-size and 4500-size Sole spinning reels. Rock-solid yet lightweight, these skeletonized, composite reels deliver optimal balance and silky-smooth operation with a versatile 6.2:1 retrieve ratio, while featuring proven, stacked-carbon drag systems. Aluminum, large-arbor spools are designed for optimal performance with a full range of today's braided, fluorocarbon and monofilament lines, while a rubberized paddle grip provides optimal handle comfort and control.