St. Croix Technology That Elevates Performance
SCIII
October 18, 2023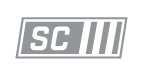 Tech: SCIII Carbon Fiber
What is SCIII?
SCIII is a high-modulus high-strain carbon fiber used as a primary material in many St. Croix rod series. 
SCIII Applications
SCIII is used as a stand-alone material on Avid Trek, Avid Surf, Mojo Bass, Mojo Yak, Mojo Musky, Mojo Inshore, Mojo Salt, Mojo Jig, Onchor, Rift, and Mojo Bass Fly rod series. It's used in conjunction with other carbon fiber materials on Avid, Avid Panfish, Avid Walleye, Avid Inshore, Victory, and Connect fly rod series.
Primary Benefits
"SCIII is one of our most-popular carbon fiber materials," says St. Croix Brand Manager, Ryan Teach. "It's the primary material in many of our mid-level rod series because it produces sensitive and lightweight rods with exceptional durability. When combined with exotic SCVI carbon fiber in series like Victory, Avid, Avid Panfish, and Avid Walleye to form what we call SCIII+, the hybrid construction allows us to build rods that are even lighter without sacrifice to strength or durability."
SCIII is just one of many specialized, proprietary technologies and materials that allow St. Croix to handcraft the Best Rods on Earth and deliver on our promise of giving anglers the upper hand during their valuable time on the water.