Selling the Sizzle
December 09, 2020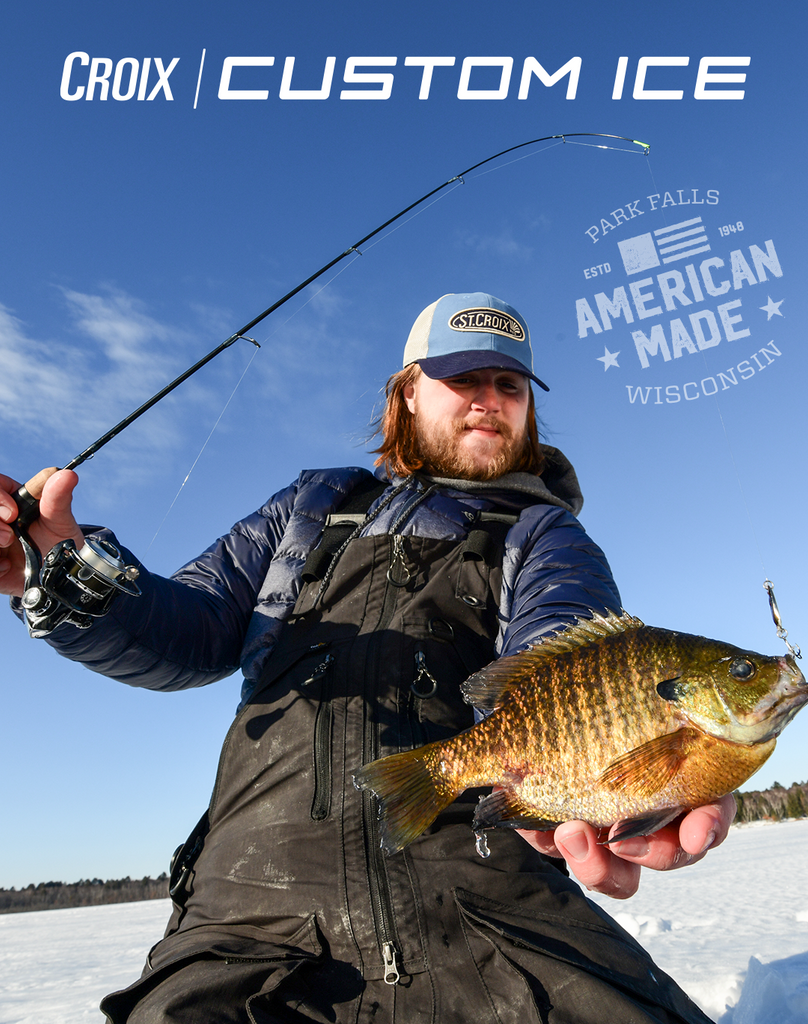 Verticality is a big part of what allows us to make (and helps you to sell) the Best Rods on Earth®
Within the realm of fishing, vertical is a presentation. It means covering any part of the water column directly beneath the angler.
In the context of manufacturing, vertical means owning or exercising increased control over the elements within the value chain, which consists of all the businesses and individuals that play a part in the manufacturing process. Vertically integrated manufacturing provides significant benefits when it comes to product manufacturing, assembly and supply, including reduced lead times, increased quality, and cost control, to name a few.
St. Croix Rod owns and operates nearly identical manufacturing facilities in Park Falls, Wisconsin and Fresnillo, Mexico. The layouts are the same. The equipment is the same. The technologies, materials and manufacturing processes are the same. The only things that are different are the sets of human hands making the Best Rods on Earth®.
Aside from the primary benefits related to cost and quality mentioned above, St. Croix's complete control over the entire manufacturing process is also a valuable sales and marketing tool. We talk about it regularly in our marketing, because avid anglers want to know what they are buying, which isn't just a specific fishing tool to improve their experiences, but also a brand.
Vertical manufacturing means we don't rely on anyone else's design or manufacturing; we are free to innovate and consistently deliver rods with unique combinations of technologies, materials and performance that improve the angling experience. Being angler-driven is a part of our company's DNA, so the rods we make are increasingly specifically requested by anglers, because they can't be found anywhere else.
The Croix Custom Ice (CCI) series is a great example.
Since ice fishing is ramping up right now in many parts of the country, the CCI series provides a current opportunity for you and your sales team to talk about St. Croix verticality with your customers. If you don't sell ice, the benefits an angler derives from St. Croix verticality extend to every one of our other series as well. Pick one. Your St. Croix Regional Account Manager will be happy to have a conversation with you and your team about applying the concept to any other St. Croix rods you are selling right now.
CCI rods are designed and handcrafted in Park Falls – from the mandrels our tubular blanks are rolled on, to the assembly of the handles and guides, to final finishing. Vertical manufacturing means nothing needs to be standardized across the 16 models in the technique-specific CCI lineup; they're distinct. We use four different blank technologies across the series – solid glass, solid carbon, tubular carbon, and tubular carbon and glass – as well as differing handle and guide train designs, because each model is optimized for specific presentations. Powers in the CCI series range from light to heavy. Lengths vary from 20" to 42". Actions cover the gamut from moderate to extra fast. What all of this means to the angler is the most-comprehensive high-performance line of technique-specific production ice rods available today.
But let's dive deeper.
Making the best rods for a particular presentation often means breaking new ground and pushing aside preconceived ideas about what is or isn't possible. It's another place where St. Croix's vertical integration pays dividends for anglers. Instead of asking or relying on someone else to solve a problem, we apply our own resources to develop our own solutions. Such is the case with the ultra-unique CCI Perch Seeker (CI32MLXF), Eye Raiser (CI38MXF) and House Rod (CI30MXF) models – the only true, extra-fast action production ice rods available today that are built on tubular blanks. These are just three specific examples of St. Croix rods that deliver unique and distinct performance advantages that anglers don't find anyplace else – and at favorably competitive pricing backed by an overperforming 5-year warranty. Problem solved.
Whether talking with anglers in your store about CCI or any other St. Croix rod, we encourage you to start moving beyond the product itself and start selling the sizzle. Whether that's our verticality; the fact that we've been making rods in Park Falls, Wisconsin for almost 75 years;  the passionate hands that craft the rods that make you more successful on the water; or that St. Croix has been owned by the same family for the past 42 years, these stories explain where the St. Croix experience comes from. Yes, our rods embody great combinations of technologies and features that improve the angling experience, but talking about what's behind those technologies and features is what creates repeat customers.