Meet Our Machinery
Newest St. Croix Team Members
October 11, 2021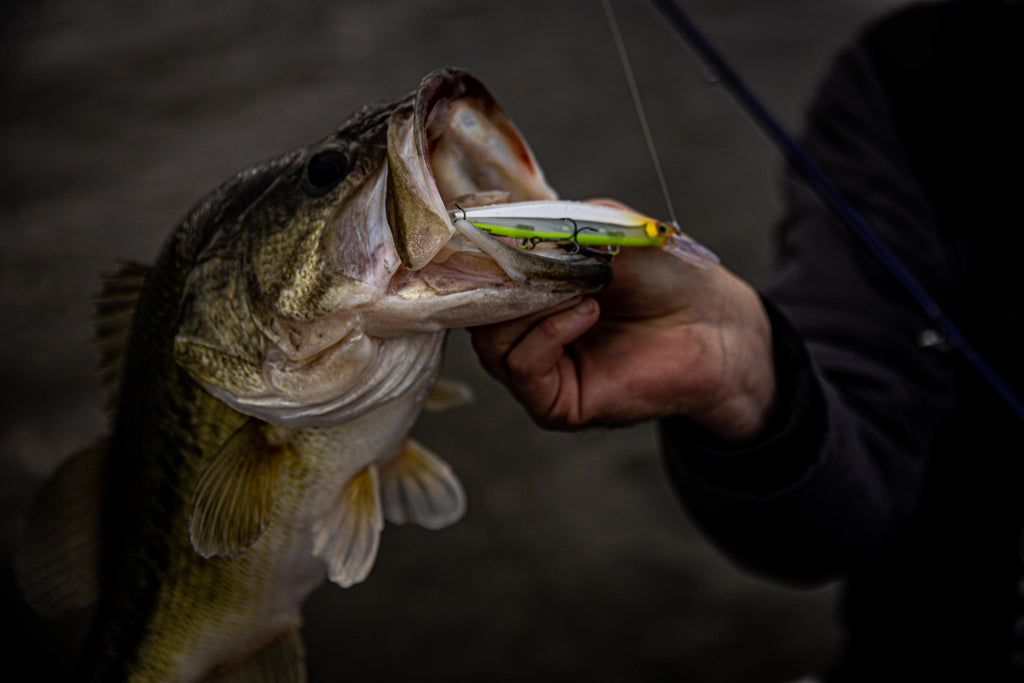 St. Croix Rod is pleased to announce the latest additions to our Park Falls Team: Savannah Stenlund as Angler Engagement Coordinator, Curt Schlesinger as E-Commerce Manager, and Charles (Chuck) Cunningham as IT Manager.
Savannah Stenlund joined the St. Croix Team on May 10 in the all-new position of Angler Engagement Coordinator. Her primary responsibilities include working with St. Croix's Marketing, Sales, and Customer Teams to ensure frequent and consistent communication with anglers. Stenlund also manages St. Croix's Pro Staff – one of the deepest in the industry – as well as the company's established Guide and Scholastic Programs.
"I'm here to make sure that all the touchpoints anglers have with our brand are positive ones," says Stenlund, who grew up fishing, hunting and playing sports in Rapid River, Michigan before graduating from Lakeland University in 2018 with a bachelor's degree in Business Administration.
Before coming to St. Croix, Stenlund worked as an HR Specialist at Acuity Insurance in Sheboygan, Wisconsin doing recruiting and handling special programs, as well as part-time at Bold Cycle in Kohler, Wisconsin as a Facility Attendant working in retail.
"Savannah is an athlete and an angler, so she understands the passions that drive our business," says St. Croix Vice President of marketing, Jesse Simpkins. "She's also proven to be an excellent communicator. She's a patient listener, highly relatable, and seems to put anyone she interacts with at ease. We couldn't be happier to welcome Savannah to the St. Croix family, and after being with us only a short time, she's already having a positive influence on our angler engagement."
Family is very important to Stenlund, who credits her parents and her brother for helping shape who she is today. "When researching St. Croix and going through the interview process, I could tell how much family meant to this company as well," she relates. "I truly have been treated like family from day one. That genuine care and family feel is something you won't find at many other companies."
Stenlund grew up near the mouth of the Whitefish River, which leads into the famous Little Bay De Noc. "I'm definitely a multi-species angler but have a soft spot for walleye and smallmouth bass, because that's what I grew up fishing for the most," she says, adding that Legend Tournament Walleye is her favorite St. Croix rod series. "With so many new people going fishing these days due to last year's pandemic, it's an exciting time to be entering the fishing industry. I encourage all anglers to take someone new fishing at any opportunity. Share your knowledge and to let them experience the joy that comes with fishing. I am extremely grateful and excited for this opportunity to be working for such a great American company that makes it it's mission to help anglers have more success and fun on the water."
When it comes to serving the needs of both anglers and fishing tackle dealers, St. Croix Rod – handcrafters of the Best Rods on Earth® for nearly 75 years – subscribes to the "it takes one to know one" school of thought. So, when the family-owned, American company recently added a new E-Commerce manager to its team, it was no big surprise that they chose Curt Schlesinger for the job.
A passionate angler with nearly two decades of experience in the management and operation of several fishing retail shops, Schlesinger – well known in the fly fishing industry – lives the life of the anglers and dealers he now serves in his capacity as St. Croix E-Commerce Manager. "I've spent close to 20 years in the fly fishing business, operating stores in the Chicago area," he says. Previous to joining St. Croix, Schlesinger also spent time creating content in the e-Commerce space and led the digital sales efforts for a medical education company.
"Bringing Curt on board is a big win for St. Croix, and – more importantly – for our anglers and dealers," says St. Croix CEO, Scott Forristall. "He possesses the unique combination of experience and expertise that we expect will add immediate value in terms of continued growth for the St. Croix brand and an improved customer experience for our anglers and dealers. Of course, Curt's fishing lifestyle and knowledge will also pay dividends."
The youngest of three brothers, Schlesinger grew up in the north suburbs of Chicago, where he took to fishing at an early age. He earned a bachelor's degree in economics from the University of Kansas and – ever angler-focused – moved on to discover his niche and passion in the management and operation of some of the most popular fly shops in the Chicago region. He began his new career as St. Croix E-Commerce Manager on July 6.
"I'm responsible for executing our content plan and making sure our angler-driven brand and products are properly represented on all our sites," Schlesinger says. "I'm tasked to do (and love to do) the difficult work that makes it easy for our loyal and new customers – and our valued dealers – to work with us and buy from us, while ensuring that each and every visitor to our site gets the best service available." That service, Schlesinger adds, includes everything from product information and knowledge, fast and easy warranty fulfillment, to secure and easy purchase transactions. "Put simply, I'm here to make sure that our customer experience lives up to the St. Croix brand."
St. Croix has a proven track record of delivering anglers new rods and continual innovation each year to improve their on-the-water experiences. Schlesinger says anglers and dealers should expect the same levels of ongoing improvement with respect to their customer experiences. "Our dealers are going to get the best B2B site on the planet. That means a lot more than being able to place an order and interact with us on behalf of their customers," Schlesinger says. "St. Croix dealers deserve visibility into what our brand is up to in the marketplace, and we're going to make sure they have the resources they need for digital success, which means more sales in their stores and on their websites."
With respect to service to anglers, Schlesinger says they can expect to see more speed when they contact the company, smarter tools to help them gain knowledge and insight into what makes St. Croix Rods the Best Rods on Earth®. "Overall, they are going to experience a website that is a pleasure to shop in and interact with. I've only been here a couple of weeks, but the fact that I've been allowed to dive right in and start helping this team is amazing. I already feel like I'm making a difference."
Schlesinger had always heard about the great people behind the St. Croix brand. "It was quickly confirmed during my first contact with the St. Croix Leadership Team during the hiring process, which took the form of a Zoom interview," he says. "I took note of how caring and thoughtful this team is from the very start, and it has been repeated and proven to me every day since. I deeply appreciate the family-like culture here. It can't be faked. This team cares most about what's best for anglers and they back it up with humility and the kind of careful, hard work that results in amazing fishing rods and an elevated on-the-water experience."
Schlesinger appreciates almost any gamefish that puts a bend in his rod – in both fresh and salt waters – but carries a special affinity for smallmouth bass. "Growing up as a midwestern angler, I always seem to go back to smallmouth, especially those found in the big rivers of Wisconsin," he says. "I love our Imperial USA fly rods and switch (2-handed) rods. These rods cast and fish as well or better than a lot of rods that cost twice or three times as much and they're handcrafted right here in the USA in Park Falls," says the fly fishing enthusiast who is also rediscovering spinning and casting gear. "I've become addicted to the Legend Xtreme series. I love the unique tech in those rods that culminates in extreme performance and sensitivity for the angler; they make a fly fisherman like me want to go toss a D Bomb or a wacky rig."
At the end of the day, St. Croix is a company of anglers working for anglers, and that's what Schlesinger would want any angler unfamiliar with St. Croix to know and understand about the brand. "I am passionate about fishing and passionate about working with this incredible brand, its people, and its dealers and anglers in the digital space," he says. "I'm grateful to be able to work in the fishing industry I love. It's something I don't take for granted. And within this great industry, I couldn't be happier or prouder working anyplace else."
Chuck Cunningham also came to work at St. Croix on May 10 and serves as the company's new IT Manager. He's responsible for managing St. Croix's company-wide IT infrastructure and overseeing all IT-related projects. Originally from Beloit, Wisconsin, Chuck, his wife, Margie, and their four kids now reside in Bear Creek, Wisconsin.
Cunningham comes to St. Croix with an Associate's degree in Computer Networking and over 20 years of information technology experience. He most recently worked at Ascension Healthcare as a Desktop Engineer.
"It's great to add Chuck to our team," says Paul Rybak, St. Croix Vice President of HR and Finance.
"He brings many years of experience and a thoughtful approach to keeping our systems running smoothly.  Chuck's experience and creativity are also helping us craft our IT strategy going forward."  
Cunningham agrees with Stenlund's sentiments regarding the family atmosphere at St. Croix. "That culture played a big role in drawing me here," he says. "It's wonderful being a part of a company that not only understands that team members have lives away from work with their families and supports that, but also treats you like family when you're here."
Cunningham also appreciates working in an industry that he loves. "There's something special that happens when your professional work intersects with a hobby or pastime you're passionate about," the walleye angler says. "It creates that extra spark, and in my case, knowing that I'm a part of a team that brings so much pride, satisfaction, and enjoyment to other anglers like me makes it really easy to do my best work every day. I'm excited to be a part of the St. Croix family and have the opportunity to drive our business forward in support of anglers."