2022 Freshwater Fishing Hall of Fame
October 11, 2021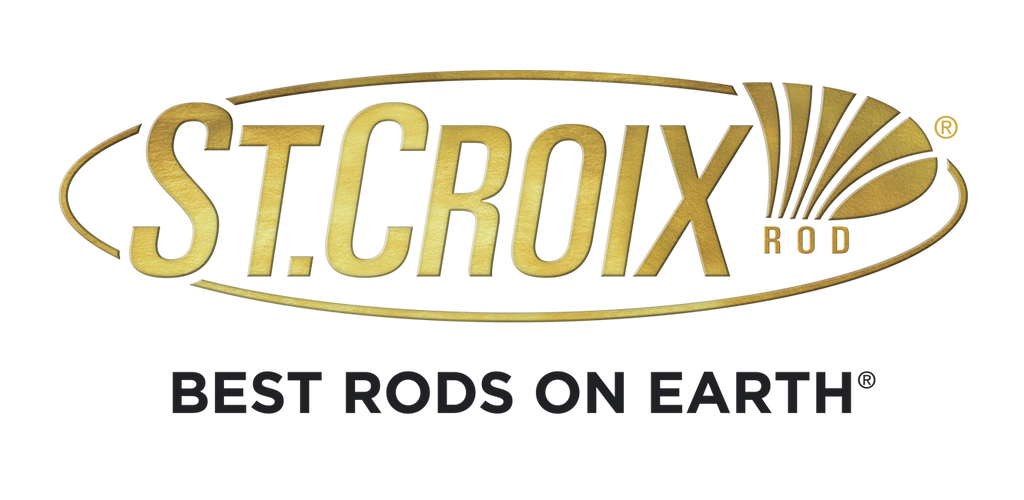 The Fresh Water Fishing Hall of Fame has chosen six incredible individuals to receive recognition with their induction into the 2022 class of Hall of Famers. From competitive angling backgrounds, to communicators, inventors and conservationists, the Fresh Water Fishing Hall of Fame had an eclectic group of nominees to choose from. Two of this year's inductees, Steve Heiting and Tom Keenan, are active St. Croix pro staffers.
Steve Heiting is the managing editor of Musky Hunter magazine, a position he has held for over 25 years. Previous to that he was the editor of Wisconsin Outdoor Journal.
Although his home is northern Wisconsin, Heiting is a well-traveled angler. He and his guests have caught nearly 2,000 muskies from waters in six states and Ontario. He guided from 1988 through the 1999 seasons and continues to hold his guiding license.
Heiting is co-owner of the University of Esox Musky Schools, which began in 1996. More than 1,500 students have attended these schools since their inception and have boated approximately 3,000 muskies.
Heiting has written two musky fishing books. His first, Musky Mastery: The Techniques of Top Guides, is now available in a 25th anniversary edition. The Complete Guide to Musky Hunting, which he co-authored with Jim Saric, is in its second edition.
Heiting has written, edited or contributed to 25 books about musky fishing, and written more than 500 magazine articles. He has produced five musky fishing DVDs. His fishing tactics have been featured in articles in In-Fisherman, Field & Stream, Outdoor Life, Bass Pro Shops Outdoor World, and Wisconsin Outdoor News. He is also a contributing writer to Wisconsin Outdoor News, providing vital musky information to the readers of the state's largest outdoor publication. His articles and photographs have appeared in more than 24 magazines and newspapers covering the outdoor sports.
Each spring, Heiting conducts seminars for sport shows and fishing clubs throughout the Midwest, and he has presented more than 300 in his career. Every August he serves as the master of ceremonies for the National Championship Musky Open, the largest musky tournament in the world, which annually draws more than 1,300 anglers to Eagle River, Wisconsin. Since 2018, Heiting has been the lead presenter at the first-ever college musky fishing course ever conducted, at Nicolet College in Rhinelander, Wisconsin.
Tom Keenan is a professional angler who grew up on the beautiful shores of Little Bay de Noc in Upper Michigan, where his passion for fishing started at a young age.
Keenan fished his first tournament in 1989. He teamed up with his brother Mark and took second place at their first Masters Walleye Circuit (MWC) Event. This competition inspired him to get a college degree and land a job in the fishing industry. Keenan has fished tournaments for over 30 years and has accumulated various titles along the way. He has won Team of the Year twice with the MWC, was a three-time RCL/FLW Angler of the Year and won the National Walleye Trail (NWT) Angler of the Year title in 2019. He surpassed a major milestone in 2016, when he made over $1M in career earnings. His career milestone win came in 2003 when he won the RCL Championship and earned $300,000 for this single event.  He is the all-time career earner on the RCL tour and currently is second for earnings on the NWT Trail.
Keenan worked for Gander Mountain for over 27 years and was a store manager for one of the highest volume stores in the company for over 20 of those years. He continues to perform seminars and speaking events throughout the Midwest and has always been willing to instruct anglers of all skill levels.
St. Croix Rod congratulates Heiting and Keenan on their significant career accomplishments and their well-deserved induction to the Fresh Water Fishing Hall of Fame.
Other 2022 inductees to the Fresh Water Fishing Hall of Fame include Steve Jones (Michigan), Dave Kumlien (Montana), John Prochnow (Iowa), and Chris Wood (Virginia).
About the Fresh Water Fishing Hall of Fame
The Fresh Water Fishing Hall of Fame and Museum is the international headquarters for education, recognition and promotion of fresh water sportfishing. Their mission is to develop and maintain the Fresh Water Fishing Hall of Fame and its museum for the preservation and display of historical artifacts of fresh water sportfishing. They strive to conduct and maintain a program for the recognition of persons, organizations and institutions that have made significant and lasting contributions to the sport and heritage of fresh water fishing. The Hall of Fame conducts and maintains a program for qualifying, compiling and publishing all fresh water sportfishing records. The Hall of Fame also maintains a library that disseminates information and acts as the clearing house for historical and contemporary publications for the fresh water sportfishing industry. The Fresh Water Fishing Hall of Fame institutes programs to foster, maintain and improve the environment for future generations through promotion and education. Visit their web site at www.freshwater-fishing.org.