Keeping New Anglers Fishing in 2021 and Beyond
February 23, 2021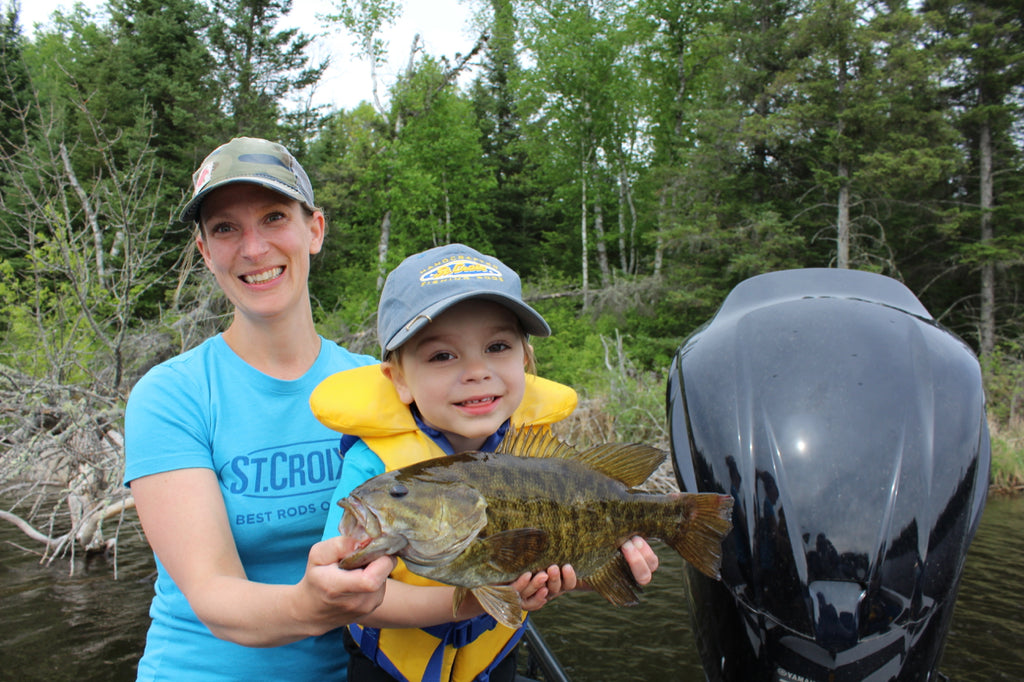 Angler recruitment and retention is an industry priority, especially right now
It's difficult to imagine any upside to COVID-19, which has claimed so many lives and livelihoods. Our fishing tackle industry, however, received an indisputable gift as a result of last year's pandemic in the form of millions of new anglers. Keeping those new anglers fishing is everyone's priority – at least it should be. So, what is being done, and what can retailers like you do to help? We'll get to that. But first, what exactly do we know, and what common resources are available to keep all of us moving in the right direction?
Top-Level Guidance and Resources
American Sportfishing Association (ASA) President, Glenn Hughes, breaks it down this way. "The Recreational Boating and Fishing Foundation (RBFF), in partnership with research by the Outdoor Foundation, tells us that during 2019, we actually had 3.1 million new and 6.8 million reactivated anglers… those who hadn't fished in the prior 12 months," says Hughes. "But we also had almost 9.3 million anglers stop fishing during that year. Therefore, we did have a healthy net increase in 2019, but it was actually 700,000, not 3.1 million. In 2020, however, based on increased fishing tackle and fishing license sales, we believe we gained many new, first-time anglers and probably did not lose as many through attrition. Current data suggests a net increase of somewhere between 6 and 8 million anglers in 2020, but we won't have a real count until late this spring when the Outdoor Foundation completes its next annual survey."
Last year's annual survey is full of information that can help you better understand current fishing trends and valuable insights to your customer base. You can view it here.
Overall, industry experts agree that keeping our new anglers fishing in 2021 and beyond will require thoughtful outreach, education, and engagement of these anglers at every opportunity. Thankfully, our friends at the RBFF – who's primary mission is the recruitment, retention, and reactivation of anglers – offer detailed guidance on the subject in its recently released study entitled, Casting a Wide Net: Identifying New Anglers and Boaters and Determining Tactics for Retention. This study supports our entire industry in understanding who these new participants are and how best to engage with them.
"Throughout 2020, fishing and boating have provided Americans with much-needed encouragement," says RBFF President and CEO Frank Peterson. "As we look ahead to 2021 and beyond, engaging with these newcomers will be an integral part of our industry's continued success, and with that in mind, this new study provides data-backed insights to help fishing and boating organizations retain these nontraditional new audiences."
Learn more and download the study here. Key findings include:
New anglers and boaters are younger, more urban and more diverse. They are also highly socially connected.
Three key elements of fishing and boating are main motivators to these new anglers and boaters: social connection with loved ones, the challenge of the activities, and the connection to nature they offer.
The biggest barriers faced by new participants include balancing other priorities, not having the proper equipment or not knowing about affordable options, not having enough experience, and not having a fishing or boating companion.
90% of new anglers and 94% of new boaters wish to continue these activities in the future.
Necessary actions that fishing and boating organizations can take to retain this new audience include reminding newcomers of the great fishing and boating experiences they had in 2020, highlighting convenient water access, providing beginner educational resources, emphasizing the social aspects of fishing and boating, and recommending cost-effective equipment.
What is St. Croix Doing?
St. Croix's mission is to give any angler the upper hand by providing the tools that elevate the angling experience. According to St. Croix Director of Marketing and ASA Chairman of the Board, Jesse Simpkins, "any angler" is what all of us need to do better at focusing on, especially right now. "We've been given a gift and it is up to all of us to foster these new folks into long-term anglers," he says. "Here at St. Croix, that means continuing to deliver a diverse range of rods that help anglers find more success, more enjoyment, and more satisfaction on the water, regardless of their experience level. It also means engaging with anglers via social media and other marketing communications in inclusive ways that deliver helpful and educational messaging that's more appropriate for novice anglers. We realize that our rods are only one part of what's needed to help new anglers enjoy fishing more and want to do it more often. The knowledge, resources and information we can share with them are just as important."
Hughes agrees. "Understand that these are not all avid anglers," he says. "They're mostly beginners and intermediates, so it's important to share information with them that way. These folks aren't out to catch a world-record fish, or even a lot of fish; they just want to enjoy the experience with family and friends. Lucky for our retailers, that includes the buying experience! The best thing retailers can do is recognize this, and make sure they offer plenty of friendly and helpful fishing advice, information and knowledge, in addition to the gear and equipment that meets their needs."
Step One for Retailers: Get New Anglers Into your Store
Step Two: What's Next?
Once new customers are in your store, simply maintain your high-level of customer service, but remain aware of any opportunities to demystify both fishing itself and the retail experience you provide. St. Croix National Sales Manager, Dan Johnston, offers retailers some simple advice. "First, improve your own product knowledge," he says. "Not only on the products and brands you carry, but also other products that serve the needs of our new anglers that may not currently be on your floor or in your catalog."
Realize that some basic merchandising adjustments can often improve a beginning angler's shopping experience and satisfaction. "Consider grouping product displays by experience level, and creating fishing kits or combos appropriate for each of those experience levels," says Vatalaro, who points out that while this is especially helpful for beginning anglers, it's a retail tactic that can work well for anyone, including experienced anglers who want the best gear available. "Consider making checklists or shopping lists available to your beginning customers, too," she says. "In many cases, these lists can be a great way to engage with customers and extend dialogue. If they buy one item on the list or nothing at all, you've given them helpful information. Chances are they'll be back for more." RBFF offers a resource for such checklists, as well as other helpful tools at https://www.takemefishing.org/corporate/resource-center/retention-toolkit/.
Johnston also reiterates the importance of keeping the fishing flame burning. "Keep in mind other activities that might normally compete with fishing are opening back up," he says. "Fuel their fishing enthusiasm by asking new customers questions about the fish they've caught, and where and when they plan to fish next. Ask them if they've bought their fishing license yet and help them if they haven't. Ask to see photos. Interject your own fun stories and fishing memories and give them plenty of suggestions about fun ways and places they can fish. Be that helpful resource who shares information and builds upon their enthusiasm."
Johnston says now is the time to make sure you're offering special in-store or online educational events – whichever format works best for you in your location. Of course, you can use your own staff, but with a lack of boat and sport shows to attend this winter, many fishing pros have ample space in their calendars and are looking for opportunities to speak. "Be creative and offer online seminars and workshops – or in-store if that's an option for you – that best serve the needs of your clientele," Johnston says. "Right now, cover any subjects that take the mystery out of fishing. Think basic topics like fishing knots, ten things that should be in every tackle box, an introduction to bass fishing, or an overview of why many anglers practice catch and release," he says. "And when new customers are in your store, understand that they likely have tons of questions that they're unwilling or embarrassed to ask. It's human nature, so offer ample information and just make everything as easy on them as possible. I'll give the knot example here again: ask them if they have any questions about tying fishing knots, prepared to demonstrate a couple of the basic ones, then have them try."
Finally, Vatalaro reiterates the importance of collecting customer emails and following up with educational resources, places to fish, or other helpful information. "Keep the newcomers in a separate list if you can," she advises. "Ask them about their experiences, make sure they know you are there for them help, and remind them of the great experiences and memories waiting for them on the water."
Retailers Are Our Front Line
As a fishing tackle retailer, realize that you are critically important to angler recruitment and retention. By far, you have the most-frequent opportunities to engage with anglers, face to face and in person. In that way, you are some of our sport's greatest ambassadors.
Also know that you are not alone. In addition to the Casting a Wide Net: Identifying New Anglers and Boaters and Determining Tactics for Retention and the 2020 Special Report on Fishing mentioned earlier, ASA offers additional tools and programs to help manufacturers, retailers and media do more to engage these anglers. You can learn about these at https://asafishing.org/a-promoter-of-sportfishing-participation/. Here, you can learn about upcoming business seminars on engaging new customers, working with media to tell stories, use tools like the Plug-in for fishing licenses, and a form to be used when working with programs and sponsors to help create productive and effective events.
Also realize that may of the resources RBFF, ASA and other organizations provide are angler-facing, a convenient place for new anglers to go to access information and learn the basics so they can enjoy fishing more fully and more often. The website www.Takemefishing.org has been incredibly successful engaging new anglers and sharing information on how to fish and where to fish. Their marketing efforts have excited families across the country from all walks of life to try fishing, so make sure you point your customers in that direction.
With the leadership of the ASA, RBFF and others – and your creative and thoughtful help and participation – our industry can take a coordinated  path towards retaining our anglers, while also continuing to improve on the recruitment of new ones.
Get on Board Retention Toolkit Survey
RBFF wants to know how they can better support your customer engagement/retention efforts with free resources. Once you've taken the time to familiarize yourself with their Angler-Retention Toolkit, please consider taking 5 minutes or so to give them your valuable feedback by completing the survey at https://www.surveymonkey.com/r/X2FXWHR. Thanks in advance for your thoughtful participation.