Wear Your Angling Passion
May 03, 2022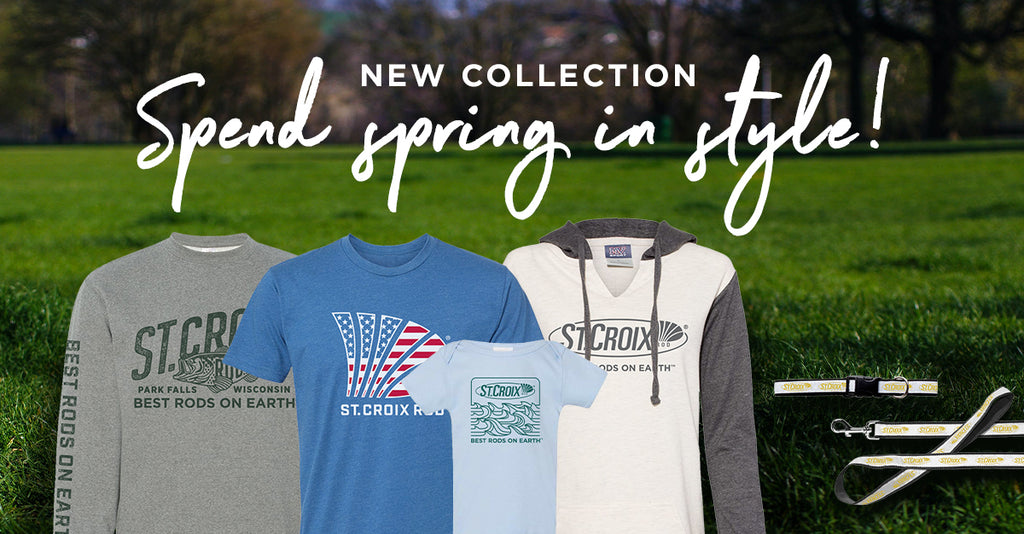 PARK FALLS, Wisc. (May 5, 2022) – At St. Croix Rod, we're always thinking about new ways to make the Best Rods on Earth® even better – rods that give anglers more advantages in making a presentation, setting the hook, fighting the fish, and creating more and better angling memories in the process. Helping anglers earn the upper hand on the water has been our primary mission for nearly 75 years now.
Here in Park Falls, we understand that angling passions never fade. The seasons change, you come and go to and from the water, but throughout your time away you're always thinking about the next cast. Our St. Croix lifestyle apparel reflects that. It fits great and feels even better. Most importantly, it reflects the personalized passions of our anglers with unique, Park Falls style – whether on the ocean, the river, the lake, or anywhere in between.
Available now, St. Croix's Spring 2022 Apparel Collection for men, women and youth includes all-new long- and short-sleeve tee-shirt designs, a wide selection of exciting new hoodies and performance tees, caps, accessories, and even distinct new items for angler's best friend, all of which are sure to please the diverse style sensibilities of any angler. So gear up, look your best, and be prepared for the fun and excitement of another season on the water. Wear your passion with the new St. Croix apparel collection for 2022 – a guaranteed fit for your fishing lifestyle.
#stcroixrods
About St. Croix Rod
Headquartered in Park Falls, Wisconsin, St. Croix has been proudly producing the "Best Rods on Earth" for nearly 75 years.  Combining state-of-the-art manufacturing processes with skilled craftsmanship, St. Croix is the only major producer to still build rods entirely from design through manufacturing.  The company remains family-owned and operates duplicate manufacturing facilities in Park Falls and Fresnillo, Mexico.  With popular trademarked series such as Legend®, Legend Xtreme®, Avid®, Premier®, Imperial®, Triumph® and Mojo, St. Croix is revered by all types of anglers from around the world.