St. Croix Technology That Elevates Performance
VEIL
February 15, 2023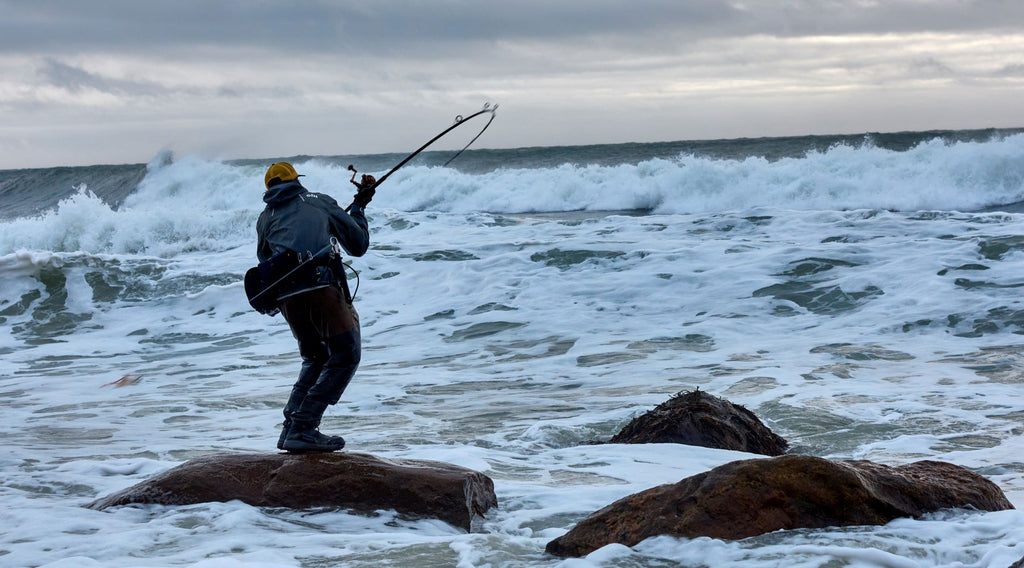 Tech: Veil
Applications: Insert Pattern for Durability Enhancement
Primary Benefits: Increased Strength Plus Exterior Impact Protection for Preserved Blank Integrity
Used On: Seage Series Surf Rods
What is Veil?
Veil is a proprietary St. Croix technology that involves the use of a very thin specialized material that is pre-impregnated with a special resin. Unlike the pre-peg carbon materials that form the primary structure of a rod with fibers running parallel with the blank, Veil is a mat scrim, meaning fibers are not aligned in any one direction. The Veil scrim material has very little stiffness or weight and is laid up along the full length of the rod blank, sandwiched between the rod's primary carbon fiber layers. 
What Does Veil Do?
Veil has a dual benefit of increasing hoop strength while also adding a significant degree of impact protection. It does this without any significant increases in blank diameter or weight. Additionally, Veil does not affect rod power or action.
How is Veil Different From ART?
St. Croix's ART (Advanced Reinforcing Technology) is also a thin, lightweight scrim material. Unlike Veil, however, ART is carbon fiber only (no fiberglass) and its fibers are directional. ART is applied in key locations to dramatically increase the amount of force it takes (up to 10X) to make the rod blank oval when flexed. Veil does not stop or significantly resist ovaling. Instead, it helps the blank maintain its strength if and when it does ovalize. Because Veil is used in conjunction with ART, it adds a significant amount of strength to the entire rod with the extra benefit of added structural integrity that guards against catastrophic rod failure in the event the rod is impacted by a lure, weight, rock or other common hazard.
Veil technology was introduced in 2021 with the launch of St. Croix's Seage Series of surf rods. "For the surf angler, Veil technology means they can enjoy fishing a slim, lightweight, and sensitive Seage rod, which also maintains extreme, next-level strength and durability," says St. Croix Engineering Supervisor, Gavin Falk.  "Surf anglers operate in extreme conditions, and their rods are commonly subjected to all kinds of unintended impacts. Seage rods are a joy to fish with and are built to withstand these hazards," continues Falk, adding that Seage rods rigged with 80-pound braid could not be broken on the company's Dynamic Analyzer, a machine purpose-built by St. Croix to test and quantify variables like power, strength, and durability. 
Veil technology is just one of many specialized, proprietary technologies and materials which allow St. Croix to handcraft the Best Rods on Earth that deliver on the promise of giving anglers the upper hand during their valuable time on the water.