Kayak Fishing
Lone Wolf Wins on Pickwick
September 22, 2021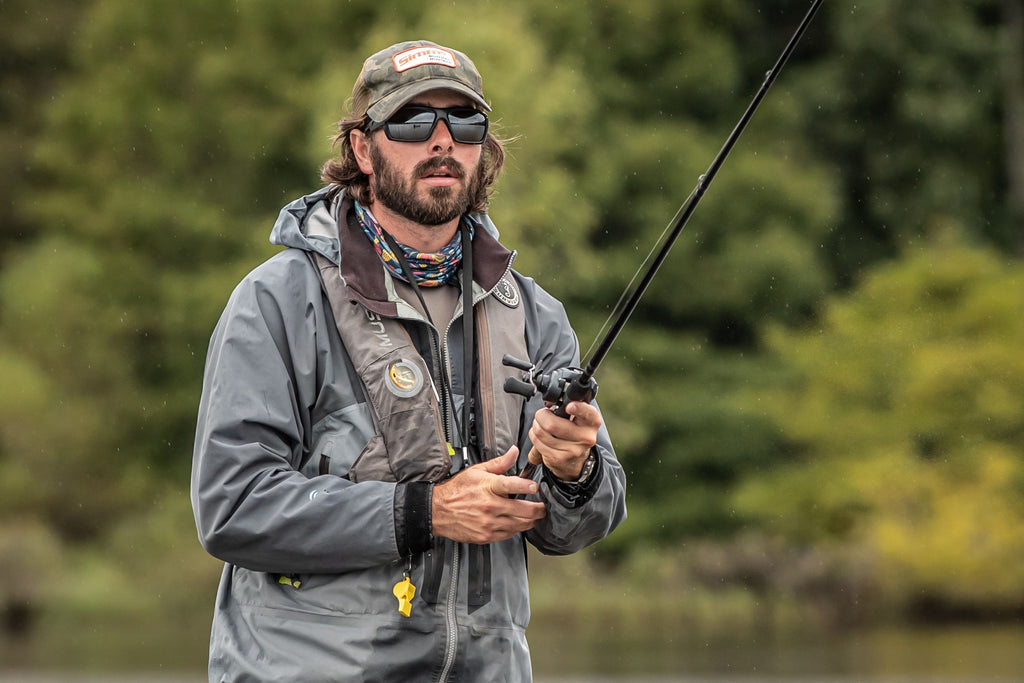 Shane Durrance photo, courtesy of Hobie B.O.S.
Puerto Rico-born angler, Guillermo Gonzalez, grew up chasing snook and tarpon in the Biscayne Bay backcountry south of Miami. For the past several years, he has sharpened his angling skills as a competitive kayak angler, earning a fearsome reputation as a threat to win any tournament he enters, all the while – according to his kayak-angling peers – remaining one of the friendliest and most-approachable people one would ever hope to meet.
When the Texas-based St. Croix pro showed up for pre-fishing at the 10th and final event of the 2021 Hobie BOS - Bass Open Series Anchored by Power-Pole Total Boat Control event on Lake Pickwick last week, the 2017 Kayak Angler's Tournament Series (KATS) Angler of the Year didn't have a game plan set in stone. "I knew next to nothing about Pickwick," he says. "Of course, I had read about the lake and gleaned some information from other anglers, but I'd never fished there before." He heard the lake had a lot of mid-lake grass, and a lot of his friends were planning on practicing there. But he also knew that Pickwick had seen heavy tournament pressure during the days leading up to his arrival. "When I hit the water for practice, I made a conscious decision to avoid those popular spots, even though they were probably holding fish," he says. "With 47,000 acres to choose from, I just felt like I needed to try and figure out something different so I could have more water to myself."
Gonzalez set his sights during pre-fishing on three different ramps and locations closer to the dam, where he believed few – if any – anglers would be fishing. "One of these areas looked especially promising," he relates. "It was a good-sized shallow flat, and just as I hoped, I had the area completely to myself." Gonzalez began aggressively searching and covering water quickly. "I fished those first few hours of practice really fast with disappointing results," he says. "I was getting ready to leave but decided to slow things down a bit before I did. I got bit right away. Then another. It reinforced to me what I had already been thinking: that these fish had really been pressured." Gonzales applied the pattern to some other similar flats nearby and experienced the same, positive results.
Shane Durrance photo, courtesy of Hobie B.O.S.
When the tournament started on Saturday, Gonzalez headed straight to one of the large grass flats down by the dam. "The water had come up a bit, but it was still only about 2.5-feet deep," says Gonzalez, who was fishing Texas-rigged Senkos and cut-tail worms slowly through grass on a St. Croix Victory 7'3" medium-heavy power, fast action casting rod. "I think the slightly higher water helped me a lot on day one by moving some bigger fish up shallower." Working patiently, Gonzalez proceeded to catch over 50 bass on the spot, the best five of which measured 21", 19.5", 19", 17.25", and 17" for a total of 93.75", good enough to land him in second place at the end of the first day of the catch, photograph, and release competition.
Shane Durrance photo, courtesy of Hobie B.O.S.
Despite an overnight drop in water levels, Gonzalez opted to stay with the same pattern and location on day two. "We had a lot of rain late in the day on Saturday, and they were flushing the water downstream through the dam. When I got back to the area on Sunday morning it seemed to have dropped about 8 inches," he recalls. Plenty of bass were still snapping at Gonzalez's Senko, but he wasn't seeing as many of the larger fish he had caught the day before. "It could have been my own fishing pressure, but it was a pretty good-sized flat and I just think the falling water pushed some of those bigger fish off the flat into deeper water. My average size really dropped, but I was still catching them pretty good." His five biggest bass of day two were 19.75", 17.75", 17.5", 16.25", and 16.25" for a total of 87.5"; not the biggest bag of the day, but good enough to hold off the competition with 1.5" to spare.
Shane Durrance photo, courtesy of Hobie B.O.S.
In addition to the title of 2021 Hobie B.O.S. Anchored by Power Pole Pickwick Lake Champion, Gonzalez's two-day total of 181.25" earned the Texas angler a check for $4,633 and valuable points in the Hobie B.O.S. FarWide Angler of the Year (AOY) points race. With one event remaining – the Hobie B.O.S. Tournament of Champions (TOC), scheduled for November 12-13 on Alabama's Lake Eufaula – Gonzalez is squarely in the hunt.