Fall into the St. Croix Lifestyle
September 15, 2020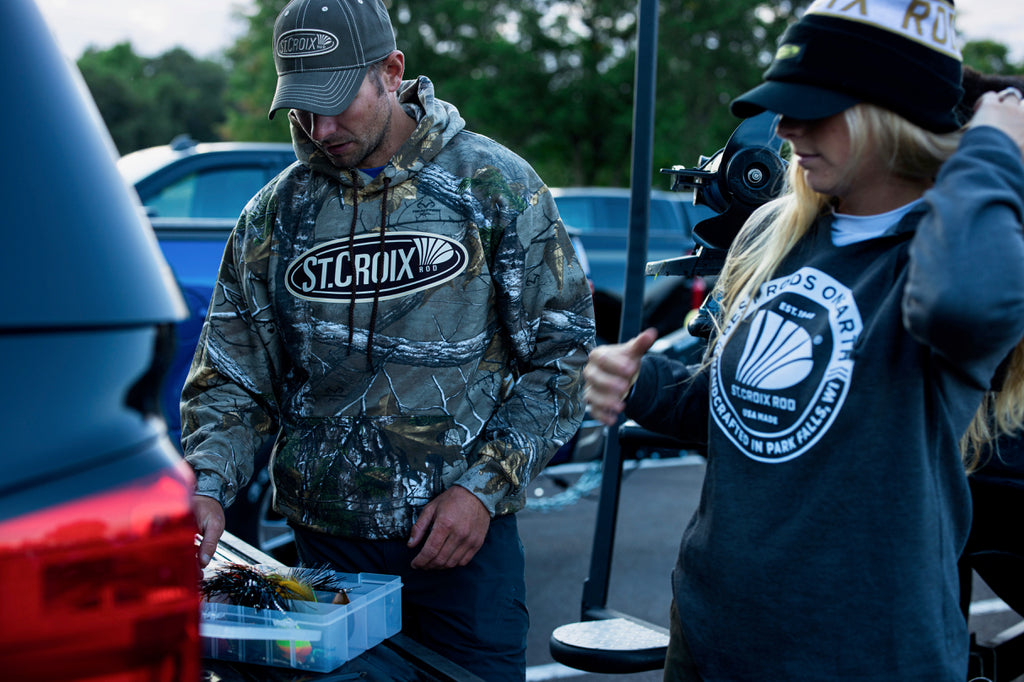 New St. Croix apparel and accessories available now!
PARK FALLS, Wisc. (September 15, 2020) – The dog days of summer are over. Shorter days, chilly nights, reduced boat traffic and falling water temperatures bring about key changes in fish behavior. Our favorite change? The fall feeding binge, of course!
Fish have begun feeding longer and more often, making the coming months of an ideal time for anglers to be on the water. St. Croix has those anglers covered – quite literally – with a brand new fall apparel line consisting of all-new sweatshirt and hoodie designs to fight off the chill; fresh new tees and performance tees for layering and standalone wear; and some of the best fully weatherproof, high-performance outerwear you'll find anywhere. We've partnered with today's angler-favorite apparel brands like AFTCO, Simms and Under Armour to create what we think is our most comprehensive, best looking, and highest performing apparel line ever.
Available now, the foundation of St. Croix's fabulous fall apparel collection is formed by eight distinctive men's and women's t-shirt designs, two unique new men's and women's hoodies, and two sizzling new performance tees. Additional headline pieces include the standout AFTCO Rangle long-sleeve tech shirt, the high-tech UA Fleece Hoodie, stealthy Realtree Xtra Hoodie, and the Simms Challenger Jacket and Bib. Eight sweet new headwear designs (available 10/15) round out our fall collection.
Accessories Too
We've never been much for gimmicks here in Park Falls. That' why we limit the accessories we offer to well-designed items that anglers actually use. Ever wear a facemask, drink beer or coffee? Yeah, we do, too, which is why you'll find a comfortable, high-quality made-in-the-USA St. Croix facemask; a durable 14-oz. St. Croix Vacuum Insulated Mug; and an inspiring four-piece made-in-the-USA St. Croix Pint Glass Set in our fall accessories collection.
Fall is a great time to be on the water. Gear up and be prepared for the excitement with our all-new St. Croix fall apparel and accessories collection – a guaranteed fit for your fishing lifestyle. Browse and shop now!