2023 St. Croix Customer Appreciation Day Planned for June 17
May 18, 2023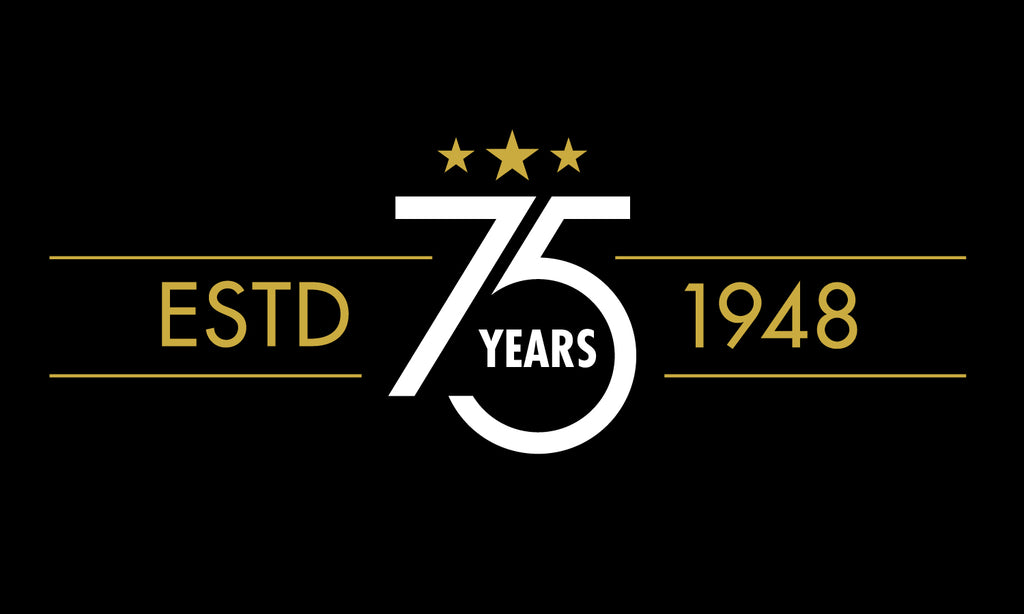 All are welcome, in-person or virtually, to this unique celebration of anglers and angling with fun activities and exciting deals for all. 
St. Croix Rod invites all anglers to join one another in celebration of fishing – as well as St. Croix's 75th anniversary – at its 2023 Customer Appreciation Day, scheduled for Saturday, June 17 at the St. Croix Factory in Park Falls, Wisconsin. 
"Customer Appreciation Day is always a special event that everyone in the St. Croix family looks forward to," says St. Croix Vice President of Marketing, Jesse Simpkins. "But especially this year, since 2023 marks our 75th anniversary. We're excited about welcoming anglers from all over the country to share the special brand of fun and camaraderie this event provides, whether they're joining us in person or virtually." 
St. Croix Customer Appreciation Day draws anglers into the St. Croix family and experience in a way that no other rod manufacturer offers on such a personal level. The unique event will include fun opportunities to learn about the rod-building process, informative fishing seminars from St. Croix pros, casting classes, a free brat lunch, special 75th anniversary prize drawings, and special deals on St. Croix rods and apparel and other items.
In-person festivities run from 7:00 AM through 3:00 PM CST on Saturday, June 17.
Fishing Seminars 
Learn tips and techniques for better fishing from a diverse cast of St. Croix pros! 
Rod Building Tent – Learn the process of how St. Croix Rods are handcrafted. Multiple stations will be set up for you to see an abbreviated example of how our rods are built. Included in this will be a live rod winding demonstration.
Learn to Cast – Whether it's spincasting, spinning, baitcasting, or even fly casting, learn the proper technique from the St. Croix Pros. A casting pond will be onsite to help assist in an enhanced educational experience.
St. Croix Factory Store – Find great deals on St. Croix rods, combos and gear, as well as exclusive and limited-edition St. Croix Customer Appreciation Day apparel at the St. Croix Factory Store! In addition to regular items, all sales and special offers will be available online at stcroixrodfactorystore.com the day of the event.
Free Line Winding – Buy a combo, fishing system, or reel and have the spool filled with line at no cost (in-person CAD participants only).
2023 St. Croix Customer Appreciation Day Giveaways
We're celebrating our 75th year in service to anglers by giving away 75 Premier PS70MF rods – 35 in person throughout CAD and another 40 to online CAD visitors! 
2023 St. Croix Customer Appreciation Day Special Deals
In-person and online CAD attendees can enjoy special deals on select, retired St. Croix rods at the St. Croix factory Store! Choose from Avid-X, Avid Pearl, Legend Tournament Bass, Legend Tournament Walleye, Legend Tournament Inshore, Bass X, Wild River Salmon & Steelhead, Reign, Mojo Surf, and Trout Series models. 
Special rod-and-reel combo deals will be offered on Mojo Bass casting & spinning, Premier spinning, Panfish Series spinning, Onchor salmon & steelhead, and Imperial USA fly! 
Additional deals on select St. Croix B-stock rods will also be available in person and online the day of the event. 
Limited-Edition St. Croix 75th Anniversary Legend Elite Rods (only 100 each of four different models) will be exclusively available to online and in-person Customer Appreciation Day participants. 
Legend Elite is the ideal series to commemorate and celebrate St. Croix's 75th year of service to anglers. These rods feature our finest materials and technologies, finished with both traditional cork grips and classic aesthetics – a unique combination that looks to the future while honoring the past. Choose from multispecies casting or spinning, musky casting, or panfish spinning. Each of these 400 available rods come with diamond-anniversary silver wraps, a special 75th anniversary logo on the rod itself, a special medallion at the end of the handle, a protective rod sleeve, and a letter of authenticity and appreciation from the Schluter family. 
Also find exclusive and limited-edition St. Croix Customer Appreciation day apparel! 
Anglers can learn more and stay up to date with St. Croix's 2023 Customer Appreciation Day event by following St. Croix on Facebook and Instagram, or by checking back regularly at https://stcroixrodfactorystore.com/
#stcroixrods 
About St. Croix Rod
Headquartered in Park Falls, Wisconsin, St. Croix has been proudly producing the "Best Rods on Earth" for 75 years.  Combining state-of-the-art manufacturing processes with skilled craftsmanship, St. Croix is the only major producer to still build rods entirely from design through manufacturing.  The company remains family-owned and operates duplicate manufacturing facilities in Park Falls and Fresnillo, Mexico.  With popular trademarked series such as Legend®, Legend Xtreme®, Avid®, Premier®, Imperial®, Triumph®, Mojo, and BASSX, St. Croix is revered by all types of anglers from around the world.